Brass Fittings & Components
Shop from our large collection of Brass components and fittings for your household water needs. These fittings are great for connecting to submersible well pumps, pressure tanks, water filtration systems and any other home or commercial plumbing project.
Download tips for installing Stainless Steel & Brass Fittings
Looking for a pressure tank installation package?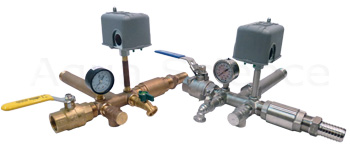 Look no further... Click to see complete brass and stainless steel tank tee packages.