Granular Activated Carbon Water Filtration (Odor & Taste Removal)
Get rid of that bad tasting and smelling water from any home! This system is great for well water or city/town water! Each of our simple and dependable odor and taste removal systems comes with a backwashable control valve, mineral tank, all filtration media, by-pass valve (3/4" or 1"), and fill funnel. Choose the Granular Activated Carbon (GAC) for chlorine, odor, and taste removal for the whole home. If your water has hydrogen sulfide, you will want to use the Centaur Carbon Water Filtration System here.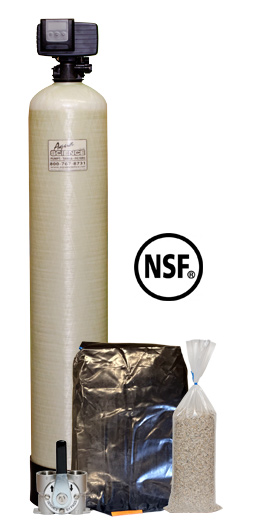 Granular Activated Carbon (GAC) Oxygen Chamber Systems

Tank Size
Model
Description
Price
10" X 54"
GAC2510OCS10x54

*Free Shipping!

12" X 52"
GAC2510OCS12x52

*Free Shipping!