Description
Details
This system includes:
1" Manual Valve
10x54 Fiberglass Mineral Tank
1.5 Cu. ft of Calcite
1 Sleeve of Corosex
1 Sleeve of gravel
1.05" Riser Tube
Funnel and Cap
Features and Accessories
Additional Info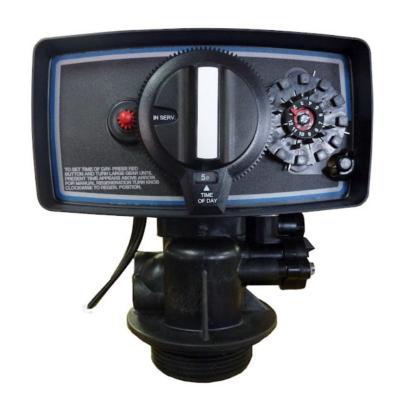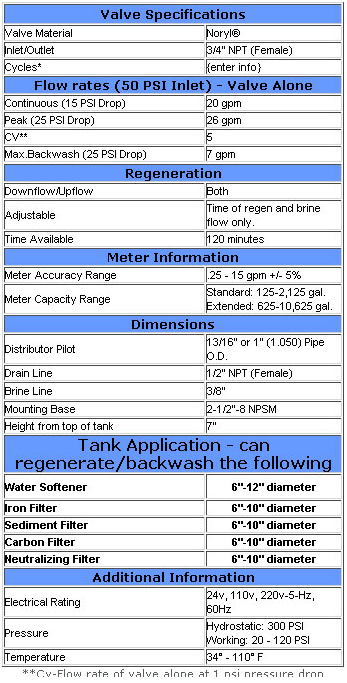 Specifications
Additional Info
| Specifications | |
| --- | --- |
| Manufacturer | Fleck |
| Model # | pH-1-inch-manual-valve-10x54 |
| Control Valve | Manual valve |
| Shipping Weight | 223 |
| Warranty | Lifetime Mineral Tank Warranty, and 5 Year Control Valve Parts |
FAQs
pH (acid) Neutralizers
My water has been leaving Blue/Green stains. How can I fix this?
Green or blue stains are usually a result of a combination of copper pipe and acidic water. This needs to be treated with an acid neutralizer. We always recommend you have your water tested locally and find out what the ph is and at that point you can get a better idea what filter you may need.
How do I know if my water is acidic?
The telltale signs of acidic water (if you have copper pipe) are blue or green stains in the bottom of your sink or tub. If these appear or if you suspect you have acidic water, then a simple pH test will tell you whether your water is acidic or not. You can get a pH test kit at most any pool supply store. If your water has a pH of less then 7 then it is considered acidic and should be treated.
How do these systems increase the pH level?
These systems operate by passing the acidic water through either the calcite or Corosex mediums which are dissolved into the water balancing out the pH level.
Why does the acid neutralizer increase hardness?
A calcite system uses crushed and screened white marble limestone which is dissolved in the water to neutralize acidic water. The dissolved limestone in the water is responsible for the increase in hardness. A Corosex system uses reactive Magnesia oxide which like calcite is dissolved in the water.
I tested my water and it has a pH of less then 5.3. What can I do?
There are other methods that must be considered such as a chemical metering pump to feed a liquid solution of soda ash or pot ash into the water system. These systems are easy to install, but do need attention.