Description
Details
The Aquavar Solo 2 is a variable speed, constant pressure controller designed for submersible well pumps. The controller monitors pressure and adjusts pump speed to maintain a constant pressure.
Single phase input: 230V
Single phase output: 1/2 - 2 HP motors
Works with 2 & 3 wire single phase pumps
Reduces motor cable wire size
NEMA 3R Enclosure: rainproof outdoor/indoor rated
Lightning and power surge protection
Easy to adjust pressure control push-buttons
Provides motor protection on long motor leads
Flashing LED for troubleshooting and status
Includes pressure sensor and shielded cable
Pressure set point adjustable from 20-85 using the standard 100 psi transducer
Features and Accessories
Product Features
- Current Limit Selector Switch: Rotary switch to set current limit to match motor Service Factor Amps (SFA).
- Dry Well Sensitivity Switch: Choice of low or high sensitivity.
- Pressure Drop: Choose a 5 or 20 PSI pressure drop for restarts.
- Low Pressure Cut-Off: Set on or of depending on application.
- Constant Pressure: Provides consistent pressure even as flow requirements vary.
Additional Info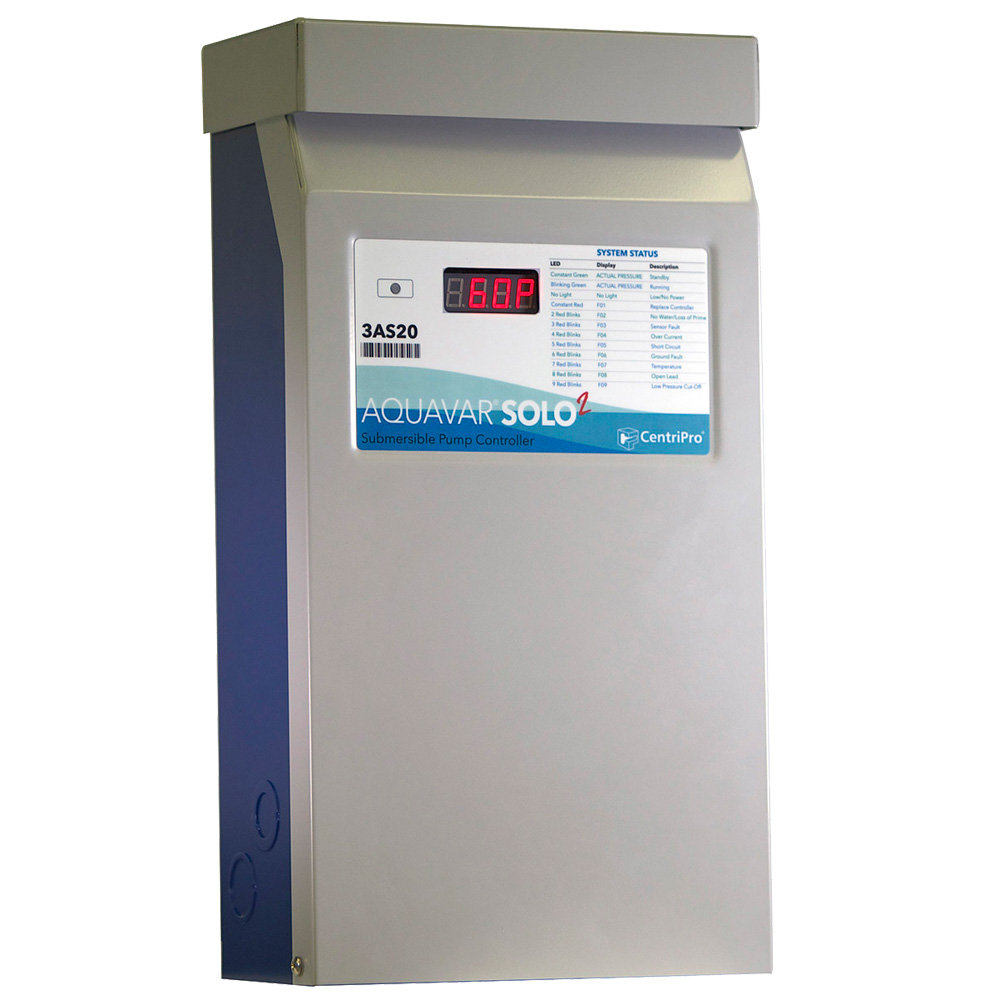 Specifications
Additional Info
| Specifications | |
| --- | --- |
| Manufacturer | Goulds |
| Model # | Goulds-1AS15 |
| Shipping Weight | 23 |
| Warranty | 3 Year Limited |
Videos
Aquavar SOLO 1AS15 Board Adjustments