Description
Details
The 5600 econominder control valve has a mechanical meter that regulates the regeneration time based on the number of gallons you have chosen.

Features and Accessories
Product Features
Simple mechanical design is easy to understand
Ruggedly built timer is designed with heavy-duty 3/8" wide plastic gears
5600 controls are user friendly and easy to program
Non-corrosive, UV-resistant fiber-reinforced polymer valve body
Economical - small annual power consumption; keeps the time and activates the piston/valve mechanics with a single motor
Designed with double backwash
Additional Info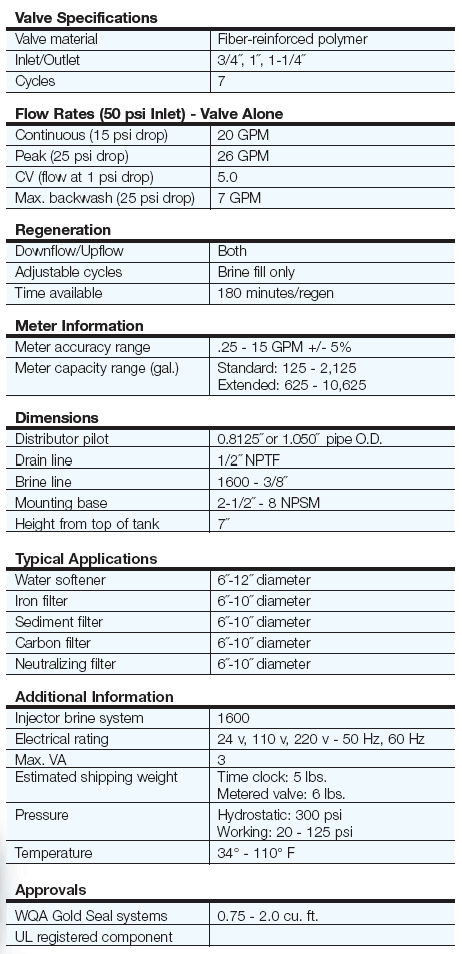 Specifications
Additional Info
| Specifications | |
| --- | --- |
| Manufacturer | Fleck |
| Model # | 5600M-WS |
| Control Valve | Meter |
| Shipping Weight | 6 |
| Warranty | 5 Year Limited |
Product Literature
Product Literature
(Size: 1.3 MB)
Just bought a 5600 Econominder Water Softener? Looking for easy to follow instructions on how to set it up and program it? Look no further than this manual!
(Size: 37.9 KB)
Table showing the flow rates and backwash rates for different filtration media in different size tanks