Description
Details
The Well-X-Trol WX-250D pressure tank, floor stand model is specifically designed for larger homes and institutions such as country clubs, farms, nursing homes, etc. This handles the demands of larger systems in a minimum of space.

Amtrol Inc. invented the first pre-pressurized well tank over 50 years ago. This revolutionary product featured an innovative design using a hoop ring and groove to lock the diaphragm, liner and shell together in a totally unique way.

This tradition of innovation continued with Amtrol's Next Generation Well-X-Trol, which utilized high strength steel to deliver 150 psig working pressure - 20% higher than competitve well tanks. Backed by an industry leading 7 year warranty.

Now Well-X-Trol is combining its patent-pending Turbulator™ with an antimicrobial liner to deliver Clean Water Technology™ in every tank.

Well-X-Trol - the world's most trusted brand of well tanks; setting the standard for quality, reliability and performance.
Features and Accessories
Product Features
The Industry's Longest Warranty: 7 YearsNEW Antimicrobial Liner Protection
Kills over 99.9% of bacteria on contact.
Safe, Silver-Ion technology only targets active microorganisms.
Long lasting compound protects water reservoir from biofilm fouling.
Fresh Water Turbulator™
Patent-pending diffuser agitates incoming water stream.
Water-jet scrubbing action prevents sediment buildup.
Eliminates stagnant water in VFD applications.
Helps extend the life of the tank.
Projection Welded Air Valve
Eliminates threaded valve leak paths.
Tamper-evident warning label for added safety.
NEW High Strength Steel (HSS) Construction
Deep-drawn dome for double the strength of rolled steel.
Multi-dome construction for internal bracing.
Multi-Dome Construction
Provides internal bracing for added strength.
Prevents diaphragm over-extension.
Positive Hoop Ring and Groove Seal
Unique hoop and gring groove design secures the diaphragm, liner and shell for added strength and reliability.
Exclusive welding process eliminates interior rough spots and sharp edges that can damage the diaphragm and liner.
Seamless Heavy Duty Butyl Diaphragm
The Industry's thickest diaphragm for extra strength and flexibility.
Conforms exactly to the shell without stretching, creasing or forming bubbles that could trap water or sediment.
Meets stringent FDA requirements.
Polypropylene Tank Liner
Provides 100% corrosion resistant, non-metallic water reservoir.
NSF® International Standard 61 listed for clean, safe water storage with no taste or odor.
BPA Free
Stainless Steel System Connection
High grade stainless steel withstands agressive water conditions.
Best-in-Class 150 psig Pressure Rating
20% higher working pressure performance.
Each tank is pressure tested for added safety.
Pre-pressurized to 38 PSI (the most common pump cut-in pressure).
Tuf-Kote™ HG Indoor/Outdoor Coating Technology
Now standard on all models
Stands up to the most severe environments.
DuraBase™ Composite Tank Stand available on some models
Patent pending design is engineered for strength and improved air flow under the tank.
Allows tanks to be installed directly on cement floor without worry of scratching paint and exposing steel.
UV resistant material is rugged and will never corrode.
Specifications
Additional Info
| Specifications | |
| --- | --- |
| Manufacturer | Amtrol |
| Model # | WX-250D |
| Material | Steel |
| Capacity | 44 gallons |
| Connector | 1 1/4" NPTF |
| Drawdown @ 40/60 PSI | 11.8 gallons |
| Drawdown @ 30/50 PSI | 13.6 gallons |
| Shipping Weight | 65 |
| Product Videos | Amtrol Well Tank Basics,Well-X-Trol Next Generation Tanks |
| Warranty | 7 Year Limited |
FAQs
You may also be interested in the following product(s)
MSRP $1,009.80
OUR PRICE
$512.99
MSRP $1,193.40
OUR PRICE
$749.99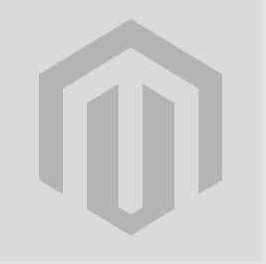 MSRP $1,193.40
OUR PRICE
$681.99